Why Buy a Used Cadillac?
When it comes time to weigh the pros and cons of buying a used car, turn to the experts at Mastria Cadillac. We'll show you the amazing value that comes with a pre-owned Cadillac purchase at our Cadillac dealership near Bridgewater, ranging from the enviable price point all the way to the exclusive benefits of choosing a Mastria Auto Group location. If you want to determine which used Cadillac best suits your lifestyle, stop by and speak with our Cadillac sales and financing teams about your options today.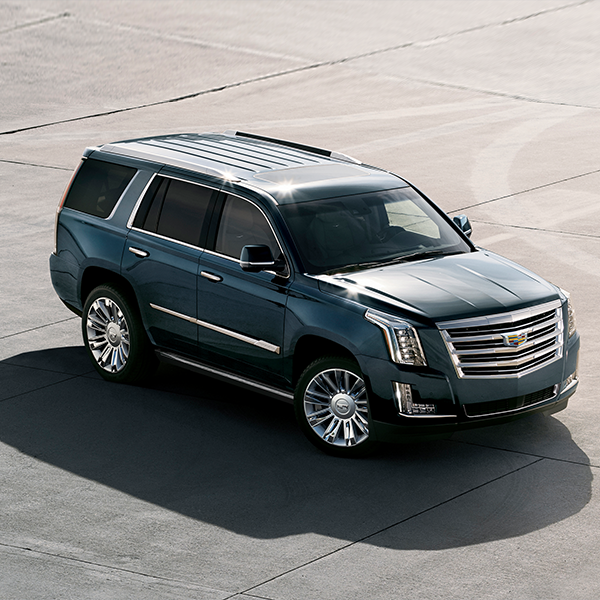 Pros of Buying a Used Cadillac in Massachusetts
There are a host of perks that you'll be able to enjoy when you finance a used Cadillac in Raynham. Some of the notable pre-owned vehicle advantages we want to highlight include:
Lower Price
Pre-owned Cadillac models provide excellent value for New England Cadillac drivers who want a lightly used car that's already gone through the majority of its depreciation.
Less Depreciation
Because new cars experience more depreciation, they lose their value far quicker than a pre-owned vehicle. Plus, Cadillac models retain their resale value well, which is a perk if you want to sell your vehicle down the road.
Reduced Insurance Rates
Since new cars cost more to insure, you'll find it easy to save on your insurance rates by investing in a used Cadillac sedan, EV or SUV at Mastria Cadillac.
Access to Warranties
Choose from an assortment of used car warranties to further enhance your peace of mind on the road. You can even buy a Cadillac Certified Pre-Owned vehicle to gain additional coverage.
Flexible Auto Financing
Because our family-owned and -operated Massachusetts Cadillac dealer has connections to local lenders, banks and institutions, pairing you with the financing you desire will be easy.
Mastria Cadillac Advantages
As a thank you for choosing our local Cadillac dealership, we're pleased to provide our valued clients with a host of exceptional used car-buying benefits. Want to value your trade and trade up to a pre-owned Cadillac Escalade or used CT4? Do so knowing that your purchase comes with the following:
Smart Pricing: We use up-to-date market values, vehicle history reports and thorough vehicle inspections to ensure the used Cadillac car you want is priced appropriately.
Mastria 7/30 Worry-Free Guarantee: Our 7-day return policy allows you to get a refund on your purchase. Or, take advantage of our 30-day policy to exchange your vehicle for something different.
Mastria Delivers: Enjoy complimentary car delivery on your used Cadillac model to your home or office.
Mastria FastLane: Prefer to buy a used car online? Thanks to the Mastria FastLane digital retailing tool, you'll be able to shop when and where it's most convenient.
Smart Value: Every pre-owned vehicle on our lot must pass a thorough 161-point inspection before it's sold to ensure that it's properly equipped for the road ahead.
Still not sold on buying a used car near Bridgewater? Contact Mastria Cadillac to speak with one of our experts. We'll provide a detailed Cadillac Certified Pre-Owned review and inform you about all the advantages of a pre-owned Cadillac luxury vehicle.